---
Back in '63, Barry Neil and the Cyclones were top attractions on the Norfolk circuit. Now Barry's back with a hot band recreating Elvis, The Beatles, Johnny Kidd, Gerry and the Pacemakers, Leo Sayer, Roy Orbison, Frankie Valli (yes, with full falsetto!) and many more classic hits from sixties to soul to rock'n'roll.
Don't miss the chance to dance the night away with everyone's favourite uncle!
The Men from Uncle Barry features top local musicians John Tyrrell, Steve Bell, Laurie Menear (ex-FireWire and Avenue Acoustic Duo), Marcia Hastings (ex-FireWire and Avenue Acoustic Duo) and, of course...the great man himself...Uncle Barry!
We're not worthy!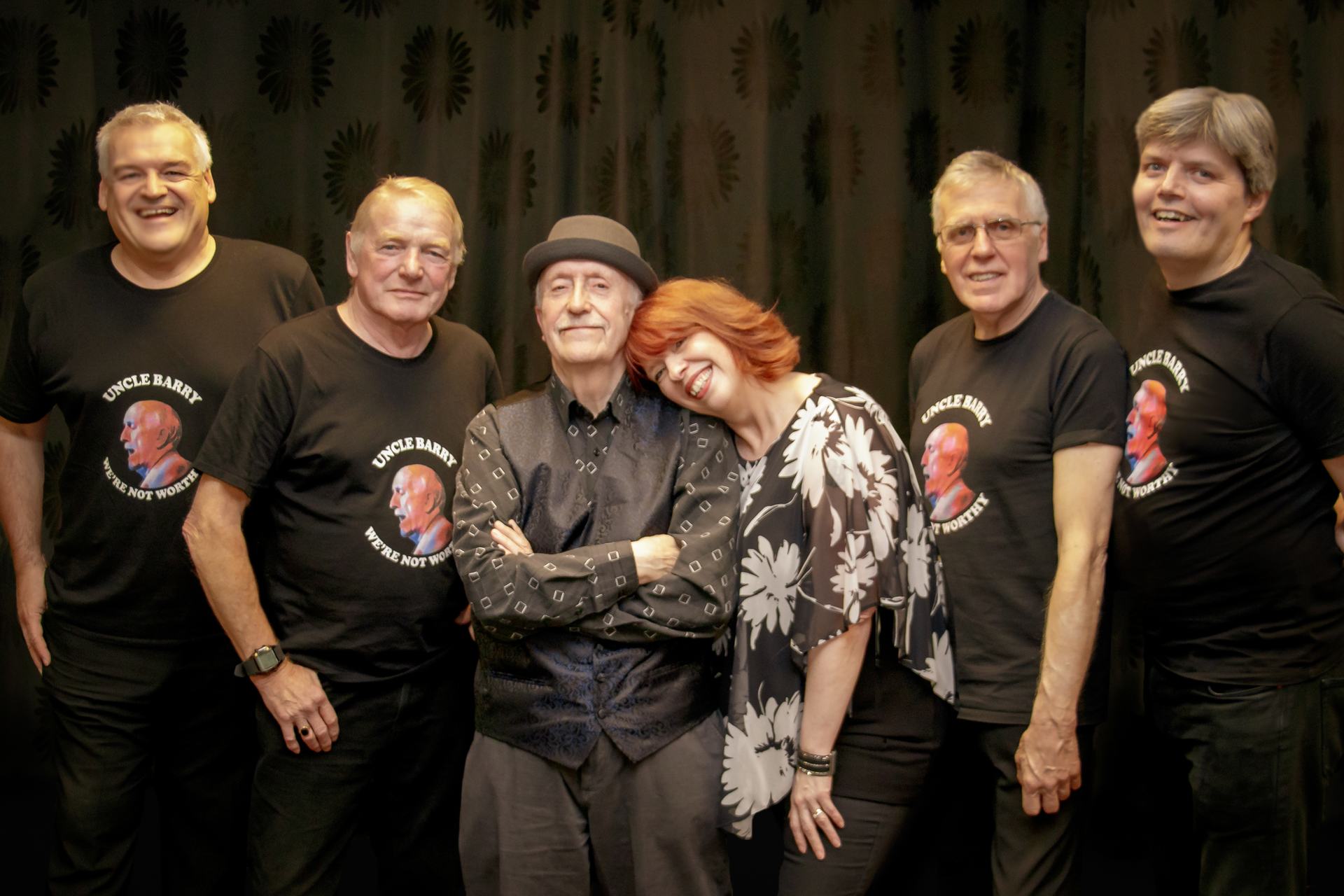 ---
---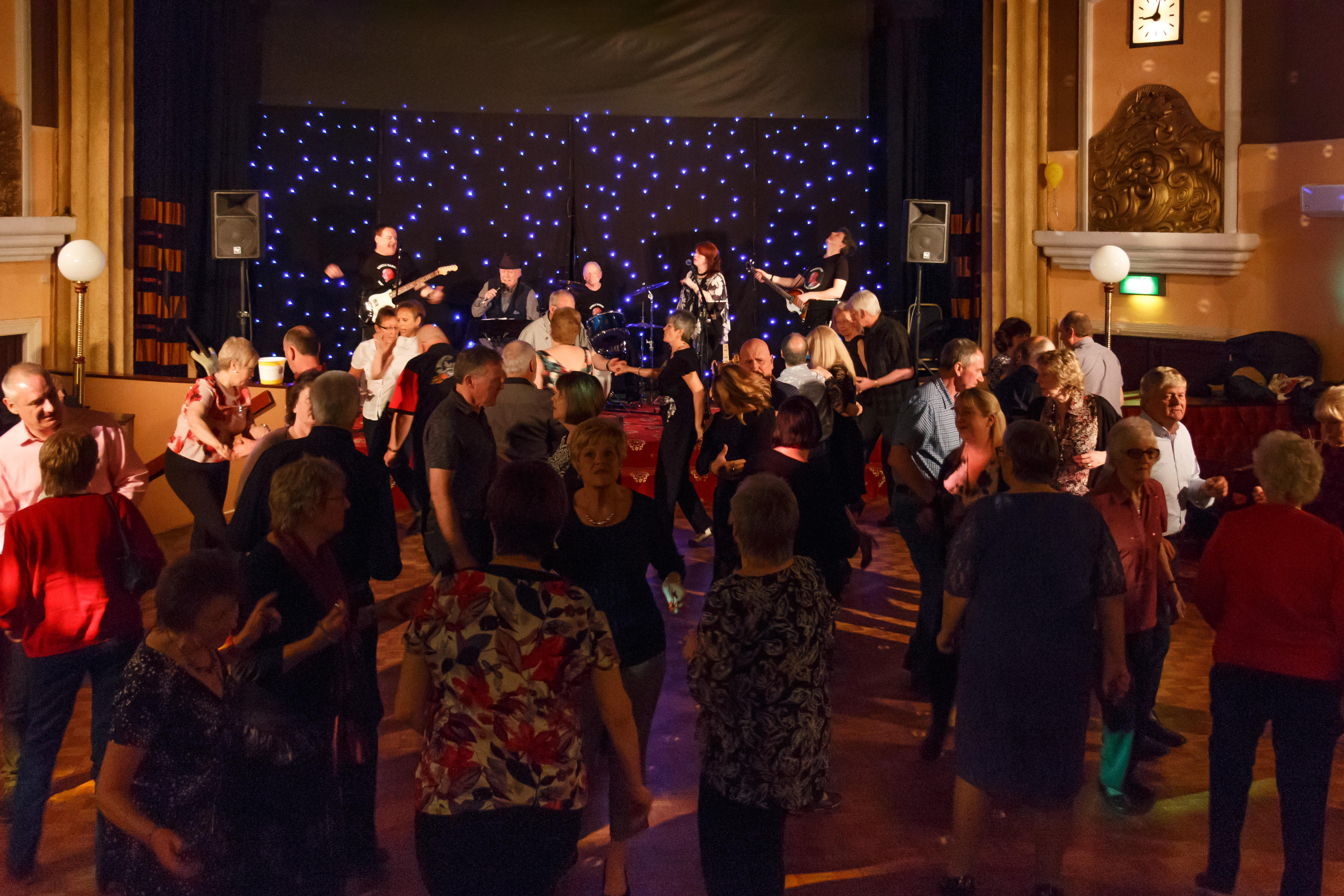 ---
You'll find us out and about in public from time to time, as well as playing private functions and parties.
Gigs usually start around 8.30pm, but please check with each venue in advance to make sure plans haven't changed!
Sat 13 Aug 2022: Toftwood Social Club

Sat 20 Aug 2022: Drayton Music Club, Bob Carter Centre
Sat 27 Aug 2022: Arkwrights Social Club, Norwich

Mon 29 Aug 2022 ('Brickfest' 6.30-7.10): Brickmakers, Norwich
Sat 10 Sep 2022: Arkwrights Social Club, Norwich

Sat 24 Sep 2022: Cherry Tree, Wicklewood
Sat 1 Oct: Private event
Sat 22 Oct 2022: Arkwrights Social Club, Norwich

Sat 29 Oct 2022: Private event

Sat 25 Nov: Toftwood Social Club - UNCLE BARRY'S 80th BIRTHDAY PARTY!
Sat 17 Dec 2022: Toftwood Social Club

Sat 31 Dec 2022: Mattishall Social Club
More info on gigs can be found on the Norfolk Gig Guide.
---
All My Loving
All Shook Up
Bad Moon Rising
Bad To Me
Barbara Ann
Batman theme
Black Is Black
Blue Moon
Breaking Up Is Hard To Do
Calendar Girl
Can't Buy Me Love
Can't Help Falling In Love
Can't Take My Eyes Off You
Crying
Dance On
Darlin'
December '63
Don't Let The Sun Catch You Crying
Everybody's Talkin'
For The Good Times
Green Door
Groovy Kind Of Love
Halfway to Paradise
Have I The Right
Hello Mary Lou
Help!
Here, There and Everywhere

Hey Girl Don't Bother Me

Hippy Hippy Shake
His Latest Flame
Hound Dog
I Can See Clearly Now
I Can't Give You Anything
I Feel Fine
I Like It
I Saw Her Standing There
I'll Never Get Over You
I'm Telling You Now
In The Midnight Hour
Jailhouse Rock
Keep On Running
Knock On Wood
Lazy Sunday
Let's Stay Together
Little Children
Love Grows Where My Rosemary Goes
Love Me Tender
Mack The Knife
Massachussetts
More Than I Can Say
Music To Watch Girls By
My Girl
Need Your Love So Bad
Needles and Pins
Oh Carol
Pipeline
Portrait Of My Love
Pretty Woman
Pride and Joy
Reet Petite
Rock And Roll Baby
Rock And Roll Music
Runaround Sue
Runaway
Save The Last Dance For Me
Shakin All Over
She Loves You
Sherry
Silence is Golden
Sitting On The Dock Of The Bay
Soul Man
Speedy Gonzales
Sugar Baby Love
The Rise and Fall of Fingle Bunt
The Night Has A Thousand Eyes
The Wanderer
Tie A Yellow Ribbon
Under The Moon Of Love
Viva Las Vegas
Walk Don't Run
When I Need You
When You Walk In The Room
Wonderful Land
You Drive Me Crazy
You Make Me Feel Like Dancing
You're Sixteen
Your Cheatin' Heart
---
We're based in the heart of Norfolk and can travel anywhere within a reasonable distance.
We don't put an address or phone number on the site because we don't like sales people bothering us, but we'll respond quickly if you fill in this form or email hello @unclebarry.co.uk (just remove the space)!
By the way, we're fully PAT safety certified and carry £10m public liability insurance. Just in case.